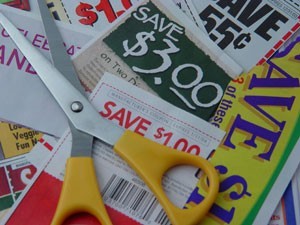 I found some new coupons while shopping at Jewel that you should keep an eye out for (none of these are store coupons, so you may find them at other stores too)!
$1/1 Kellogg's Cereal peelie
$1/2 Poptarts (specific flavors only)

peelie

Free Milk wyb 2 Chocolate Chunk or Soft Baked Pepperidge Farm Cookies

peelie

Get Kings Hawaiin Rolls wyb Tyson Refrigerated Entrée

peelie

$1/1 Milano's Italian Grill Entrée

peelie

.15/1 Hefty Ziploc

peelie

$1/1 Eggs wyb 2 Jimmy Dean cooked sausage

peelie

.55/1 Hillshire Farms smoked sausage product

peelie

$1/2 Cape Cod Potato Chips

peelie

$1 off 5 lbs of potatos wyb Mrs. Dash

tearpad
$1/1 Nilla Wafers wyb Philly Cream cheese or Jello/pudding box

tearpad

$2/2 Keebler Crackers

tearpad

$2/2 Sunshine Cheez-it

tearpad

.55/1 on Milk wyb Keebler Fudge Shoppe Cheesecake Middles

tearpad

Free Soda wyb 2 Orville Redenbacher

tearpad

$1/2 All Natural Lays

tearpad

Free Pepsi 6 pack wyb 4 Hormel compleats meals

tearpad

$1/1 Welch's Light Juice

hangtag
$1/1 Hormel Chili Master

hangtag

Try Me Free MIR Spray N Wash

hangtag

$1/2 2 liter bottles of Sierra Mist

hangtag
Have you found any great coupons in store lately?