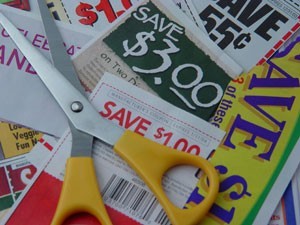 There will be FIVE inserts this weekend - 2 Smart Source, 2 Red Plum and 1 General Mills!! In years past the first week of the year has the BEST coupons! Usually lots of high value and long expiration dates to start the new year out right! If you are trying to decide if you want to start buying extra papers this would be the weekend to do it! Remember Sunday papers are available for $1 at Menards and Dollar Tree (go on Saturday as I'm sure these will sell out).
Here are the coupons I'm most excited about:
Finish Quantum Powerball Tabs or Gelpacs – $2.50 off any 1 (x1/31). I stock up on my Dishwasher detergent at this time each year when this coupon comes out! Paired with a sale, this will make almost free if not super cheap dishwasher detergent!
Oust Surface Disinfectant & Air Sanitizer – BOGO up to $3.99 value (x2/28)...this would make 2 free for a BOGO sale and according to Mashup Mom, these are part of a Bonus ECB deal at CVS.
Nivea Lip Care 0.17 oz – BOGO up to $3.99 value –(x1/17) ... these have been on sale at Dominick BOGO in the past making 2 Free!
Johnson's Baby product – $1.00 off any 1 (x3/15)...this makes Buddie Bars FREE at most retailers (Target, CVS, Walgreens)
Plus many others that will be helpful should a catalina or register reward deal come up for many items that usually go on sale.