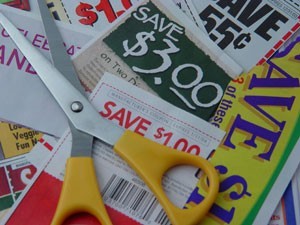 I found some new coupons while shopping at Jewel that you should keep an eye out for (none of these are store coupons, so you may find them at other stores too)!
$1/1 Ritz Toasted Chips or Wheat Thins Toasted Chips x 9/30/10 tearpad
$1.50 off milk wyb 1 Nabisco Cookies (4 oz -26 oz) x 6/30/10 tearpad
$1/2 Soft & Smooth Bakery products (bread or buns) x 6/11/10 tearpad
.55/1 lb or more of Kretschmar deli meat x 9/15/10 tearpad
.55/1 lb or more of Eckrich deli meat x 6/30/10 tearpad
$1/1 Maxwell House Coffee x 10/31/10 tearpad
$1/2 any Kraft Powdered Beverages (Crystal Light, Kool-aid, Country Time or Tang) X 12/31/10 tearpad
Free Kool-Aid Fun Fizz wyb 1 Nabisco Multipack x 7/31/10 tearpad
Free Sara Lee Soft and Smooth Bread (up to $3) wyb 1 lb of Sara Lee Deli meat x 5/19/10 peelie
Mikes Hard Lemonade Rebate (up to $10) but also includes $1/1 Wholly Guacamole NWPN, $5 Amerigas Propane Rebate NWPN!
Have you found any coupons while you were shopping?